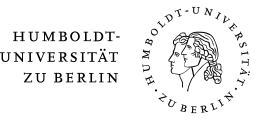 Wintersemester 2010/2011
Hippokrates, De morbo sacro
SE    Di    12-14    wöch.    FRS 191, 4026        P. Van der Eijk
Die dem griechischen Arzt Hippokrates zugeschriebene Schrift "Über die heilige Krankheit", die um 425 v. Chr. verfasst wurde, stellt eine der interessantesten kritischen Auseinandersetzungen mit Magie und religiösen Vorstellungen über Gesundheit und Krankheit dar. Der Verfasser bietet eine natürliche Erklärung der Epilepsie und ihrer Symptome sowie eine faszinierende Beschreibung der Wirkungen des Gehirns und der menschlichen Intelligenz. Auch in Sprache und Stil ist die Schrift sehr attraktiv: Der Verfasser war offensichtlich rhetorisch gut ausgebildet und verfügt über einen großen Reichtum von Argumenten, um seine rationale Auffassung der Epilepsie durchzusetzen. In diesem Seminar werden wir die wichtigsten Teile des Textes lesen und die Schrift in ihren intellektuellen Kontext einordnen.
Textausgaben, Kommentare, Übersetzungen: Hippocrate. Maladie sacrée, ed. J. JOUANNA, Paris 2003; Die hippokratische Schrift "Über die heilige Krankheit", hrsg. von H. GRENSEMANN, Berlin 1968; Hippokrates. Ausgewählte Schriften, hrsg. von C. SCHUBERT, W. LESCHHORN, Düsseldorf und Zürich 2006.
Literatur: EDELSTEIN, L., Greek medicine in its relation to religion and magic, in: O. TEMKIN und C.L. TEMKIN (eds.), Ancient Medicine. Selected Papers by Ludwig Edelstein, Baltimore 1967, 205-246; VAN DER EIJK, P.J., The Theology of the Hippocratic Treatise On the Sacred Disease, in: id., Medicine and Philosophy in Classical Antiquity, Cambridge 2005, 1. Kapitel; HÜFFMEIER, F., Phronesis in den Schriften des Corpus Hippocraticum, Hermes 89, 1961, 51-84; LANATA, G., Medicina magica e religione popolare, Rome 1967; LASKARIS, J., The Art is Long. On the Sacred Disease and the Scientific Tradition, Leiden 2002; LLOYD, G.E.R., Magic, Reason and Experience, Cambridge 1979; MILLER, H.W., The concept of the divine in De morbo sacro, Transactions and Proceedings of the American Philological Association 84, 1953, 1-15; NESTLE, W., Hippocratica, Hermes 73, 1938, 1-16; NÖRENBERG, H.W., Das Göttliche und die Natur in der Schrift Über die heilige Krankheit, Bonn 1968; PARKER, R., Miasma: Pollution and Purification in Early Greek Religion, Oxford 1983; ROSELLI, A., Ippocrate. La malattia sacra, Venedig 1996; THIVEL, A., Le divin dans la Collection Hippocratique, in: L. Bourgey, J. Jouanna (eds.), La Collection Hippocratique et son rôle dans l'histoire de la médecine, Leiden 1975, 57-76; WÖHLERS, M., Heilige Krankheit. Epilepsie in antiker Medizin, Astrologie und Religion, Marburg 1999.
Editionswissenschaft Latein
UE    Di    14-16    wöch.    FRS 191, 4031        O. Overwien
Ziel des Seminares ist die Vermittlung von Grundkenntnissen für die Edition eines lateinischen Textes. Zunächst soll ein Überblick über die antike und mittelalterliche Überlieferung lateinischer Texte vermittelt werden. Des Weiteren wird es darum gehen zu erlernen, nach welchen Kriterien der Wert bzw. das Verhältnis der jeweiligen Überlieferungsträger (in der Regel: der Handschriften) richtig bestimmt werden kann, und in welcher Weise schließlich die Ergebnisse dieser Bewertung sowohl zur Erstellung eines Textes führen als auch in Form des textkritischen Apparates korrekt dargestellt werden.
Zur Einführung empfohlen: E. PÖHLMANN, Einführung in die Überlieferungsgeschichte und in die Textkritik der antiken Literatur, 2 Bde., Darmstadt 2003
FRS (= Friedrichstr. 191)