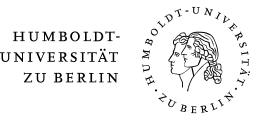 CV and publications
Publications
Books
Aenesidemus of Cnossus: Testimonia. An Edition with Commentary, Cambridge (forthcoming).
The Sceptical Road: Aenesidemus' appropriation of Heraclitus, Leiden 2004.
Chapters in Jointly Authored Books
'Asclepiades and Heraclides Ponticus', in M. Schofield (ed.), Proceedings of the Conference 'Plato, Aristotle and Pythagoras in the first century BC' held at Cambridge in July 2009 (under assessment by the publisher).
'Antiochus and the Academy', in D. Sedley (ed.), Antiochus of Ascalon, Cambridge (forthcoming).
'Sextus on Heraclitus on Sleep', in T. Wiedemann and K. Dowden (eds.), Sleep, Bari, 2003, 53-70.
Articles and chapters in refereed journals or books of international standing
'Was Skepticism a Philosophy? Reception, Self-Definition, Internal Conflicts', Classical Philology, 102 (2007), 333-62.
'Matter, Medicine, and the Mind: Asclepiades vs Epicurus', Oxford Studies in Ancient Philosophy, 30 (2006), 285-335.
'Enesidemo e Tuberone', Hyperboreus 8 (2002), 145-58.
'On the Life of Asclepiades of Bithynia', Journal of Hellenic Studies, 119 (1999), 48-66.
'Teofrasto e il "bellissimo" disordine cosmico di Eraclito', ACME – Annali della Facoltà di Lettere e Filosofia dell'Università degli Studi di Milano, 50 (1997), 31-63.
'Il trattato De anima di Tertulliano e i quattro libri Sull'anima di Sorano', Rivista di Storia della Filosofia, 49 (1994), 423-69.
Shorter pieces
'Frail or Monolithic? A note on Asclepiades' corpuscles', Classical Quarterly, 57 (2007), 314-7.