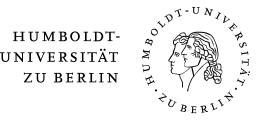 CV and publications
Stavros Kouloumentas was born in 1980 in Kalamata (Greece). He earned his BA degree in the Aristotle University of Thessaloniki, studying Philosophy and Pedagogy (1999-2003). In the following year (2003-2004), he moved to Cambridge and studied for an MPhil degree in the Faculty of Classics under the supervision of Professor David Sedley. From 2004 to August 2009 he worked on a PhD in Ancient Philosophy which was supervised by Professor Malcolm Schofield and funded by the Arts and Humanities Research Council. His doctoral thesis dealt with the development of a cosmological pattern of early Greek philosophy: the depiction of the cosmos as an orderly system whose structure is comprehensible to humans and its equilibrium can be illustrated by projecting socio-political images and concepts onto a larger scale. A revised version of his doctoral thesis will be published soon. In September 2010 he started to work as a part-time lecturer in the Department of Philology in the University of Patras. In February 2012 he joined the research team of Professor Philip van der Eijk, and is currently writing a monograph on Alcmaeon, a fascinating philosopher-cum-doctor of the sixth century BC.
Research interests
Early Greek philosophy and science.
The sophistic movement.
The transmission of philosophical writings in antiquity.
The conception of justice, equality and law in the ancient world.
Publications
Articles
"Heraclitus πεσσεύων: Fragment 52", Philosophical Inquiry 25 (2003) 241-259
"The Derveni Papyrus on Cosmic Justice", Rhizai IV.1 (2007) 105-132
Reviews
M. M. Sassi (ed.), La costruzione del discorso filosofico nell'età dei Presocratici. The Construction of Philosophical Discourse in the Age of the Presocratics. Pisa: Edizioni della Normale, 2006 — BMCR 2008.05.25.
E. H. Piccone (ed.), Nuevos ensayos sobre Heráclito. Actas del Segundo Symposium Heracliteum. Ciudad de México: Universidad Nacional Autónoma de México, 2009 — BMCR 2011.12.53.
Forthcoming publications
Book
The Conception of Cosmic Justice in Early Greek Philosophy, Cambridge University Press (approved for publication in Cambridge Classical Studies).
Articles
"The Derveni Papyrus, Column XXIV.12"
"Is Prodicus a Historian of Civilization?"
"The Alcibiades of Aeschines"
Translation
D. Sedley, Creationism and Its Critics in Antiquity. Berkeley, Los Angeles, London: California University Press, 2007 (translation into Modern Greek for the Νational Bank of Greece Cultural Foundation).
Papers and presentations delivered
1. "The Great Speech of Protagoras", Research Interdisciplinary Seminar of the Faculty of Classics, University of Cambridge, 27/2/2004.
2. "Empedocles on Equality: Politics, Cosmology, and Daimonology", University of Crete, 17/12/2007.
3. "Prodicus on the Origins of Religion", University of Patras, 9/6/2010.
4. "The Alcibiades of Aeschines", Colloquium on Plato's Alcibiades and its reception, University of Patras, 10/5/2011.
5. Presentations on Heraclitus, Plato (Sophist, Laws 10), Aristotle (Physics 1, Nicomachean Ethics 10), Epictetus (Discourses 1), Plutarch (Adversus Colotem), and Cicero (De Finibus 2) for ancient philosophy seminars.
Scholarships and awards obtained
Prendergast Studentship 2004-5
Dover Fund Grant 2004-5
Jebb Fund Grant 2004-5 and 2006-7
Arts and Humanities Research Council Scholarship 2005-7
The Cambridge Faculty of Classics Graduate Studies Fund 2006-7