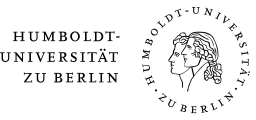 CV and research interests
Curriculum Vitae
After finishing grammar school ("Gymnasium", highest distinction) in Breda, the Netherlands, I took a BA in Classics at the University of Leiden and graduated in 2013 (highest distinction). In 2015 I finished a Research Master in Classics (highest distinction) with a thesis on emotional involvement in Homer's Iliad as well as a Master in Comparative Indo-European linguistics with a thesis on the historical development of dental clusters in Latin. Before joining the Institut für klasissche Philologie here at the HU, I taught Latin and Ancient Greek at a Dutch grammar school.
At the HU, I am working as a predoctoral researcher (Wissenschaftlicher Mitarbeiter) in the project "A Fresh Look Backwards: Scholarly Forgetting in the History of the Humanities" led by Dr Han Lamers and funded by the Volkswagen Foundation. This project explores processes of forgetting in the history of humanities scholarship. We seek both to develop convenient conceptual tools to map these processes and to collect source materials for illustrative case studies, and set the coordinates for further collaborative initiatives to regain lost scholarly voices from the past. The project involves a close collaboration with the Center for the Historiography of Linguistics at KU Leuven.
In this context, I am currently drafting a conceptual framework, which will enable us to think about the notion of forgetting in the history of the humanities more systematically. Additionally, I am designing a series of case studies in the history of Classics and Comparative Indo-European Linguistics. These concentrate on the intersection of Classics and Indo-European Studies. More specifically, I am interested in the Classical Tradition as a point of reference for (early) scholars of Indology and Indo-European studies, and how it co-shaped, for instance, views on Sanskrit around the turn of the 19th century. In conjunction with this, I will explore the "Vergessenspotential" of ideology in the history of scholarship. Did scholars for instance abandon ideologically charged notions of pre-WWII Indo-European studies, or did they rather reformulate them in order to suit the new contexts of their postwar scholarship?
In the near future I hope to write a PhD thesis related to either intellectual history or field in historical and/or classical linguistics.
Links
Research interests
Synchronic and diachronic linguistics of Latin and Ancient Greek
(Early) modern reception of the Classical tradition
History of Indo-European Studies and Classics
Memory and forgetting
Narratology and cognitive applications to ancient texts, esp. the emotional involvement of the audience
Comparative Indo-European Linguistics (Italic, Greek, Indo-Iranian)
Ancient epic
Curriculum vitae in short
2015 Nominee for Oikos Thesis award 2015: category Greek, Latin, and Ancient Philosophy
2015-2016 Classics Teacher (70%) at Interconfessionele Scholengroep Westland (ISW Gasthuislaan-Madeweg). (November 2015 – July 2016)
2015 Research Master Classics and Ancient Civilizations: Classics, Leiden University (highest distinction). Thesis: "Is he dead yet? Can I look now? A study of immersion in three crucial death scenes in Homer's Iliad."
2015 Master Linguistics: Comparative Indo-European Linguistics, Leiden University. Thesis: "The development of the PIE cluster *‑zd­h‑ in Latin: a review of the etymologies of Latin aestās, -us, custōs, hasta, vā̆stus; cēdō, crēdō, and audiō."
2013 Bachelor Classics, Leiden University (highest distinction) Thesis: "Overgeërfde overgeërfde schuld: een erfenis uit het Nabije Oosten én de Indo-Europese steppen?" [Inherited Inherited Guilt: an inheritance from both the Near East and the Indo-European steppes?].
2010 Propedeutics Comparative Indo-European Linguistics, Leiden University.
2003–2009 Gymnasium [grammar school], Mencia de Mendoza Lyceum, Breda (highest distinction)